CNR Service Shop
CNR Service Shop is a service-oriented shop managed by a group of seven students who aim to learn and gain experience in entrepreneurship. CNRSS provides sells vegetables, fruits, eggs, pulses, yogurt, and pickles. It provides service to the self-catering students residing in the upper hostel at a reasonable rate.
Location: Block 5- KR-2
Operational time:  Weekdays: After class (5 pm to 8 pm)
                                   Weekends: 9 am to 8 pm.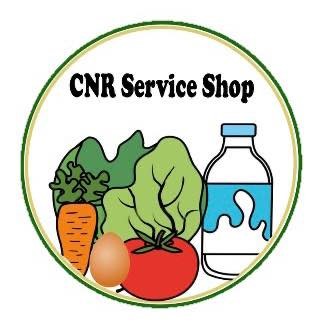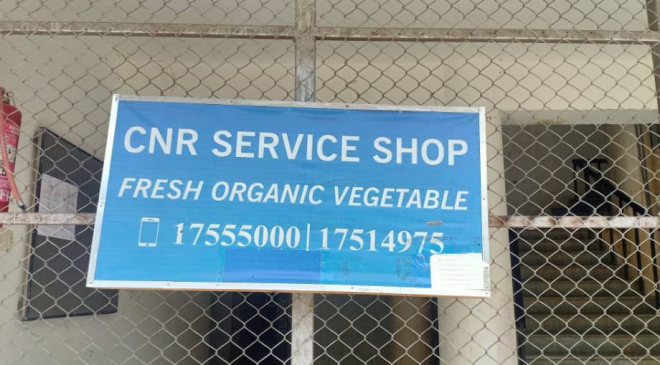 Contact details:
Dream Treats(Bakery)
CNR Bakery (Dream Treats) is a partnership business established by Sonam Yuden, Dorji Wangmo, and Babita Gurung, FST 4th year. It was inaugurated on 12th September 2021 and is still functional now. It is located in the Block 2 attic in the upper hostel. The business was set up with an intention to fulfill the needs of CNR students to get bakery goods in-campus and to gain personal experience in running a business. Bakery products such as cake, pizza, doughnuts, and other snacks are made available on a pre-order basis.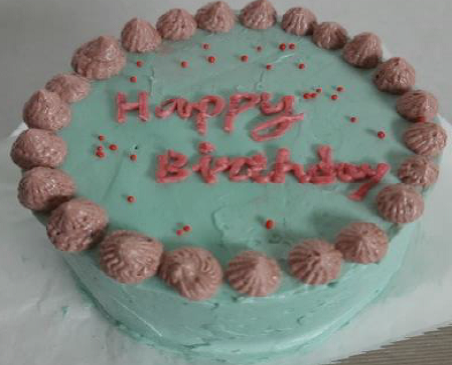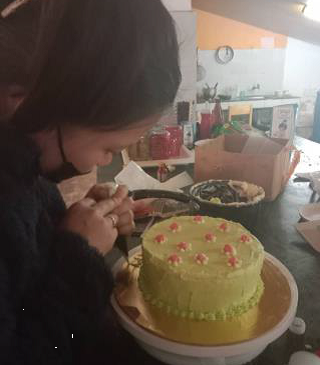 Operational time:
After classes
During off days: 9:00am-8:00pm
Contact Details:
Sonam Yuden (17978371/ sonamyudenexo98@gmail.com)
Babita Gurung (17551037/ babitagurung969@gmail.com)
Dorji Wangmo (17363146/ wangmodorji709@gmail.com)  
CNR Saloon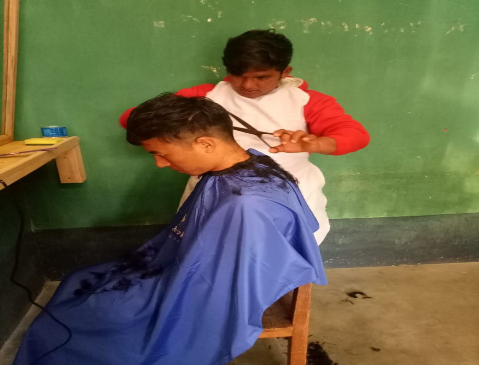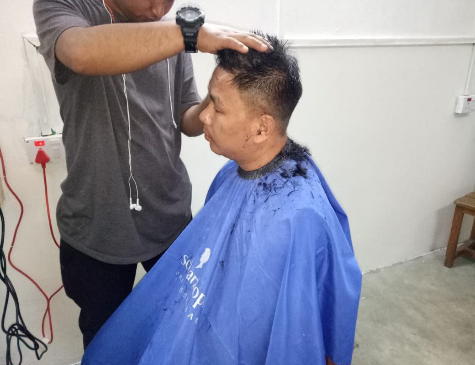 Operation Timing: Weekends 9 am to 7 pm
Weekdays: 4 pm -6 pm
Contact detail:
CNR Reprographic Services
All the printing services(including color printing), photocopy, and stationaries are available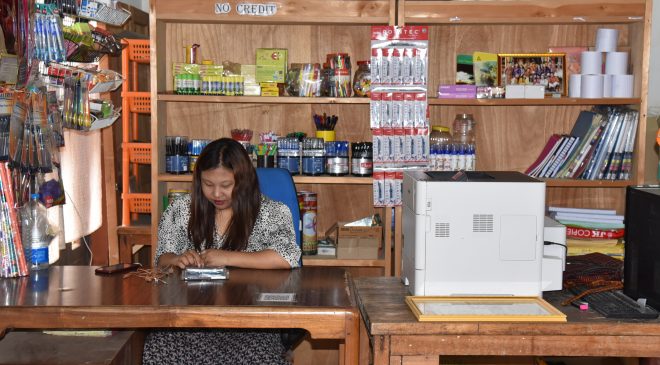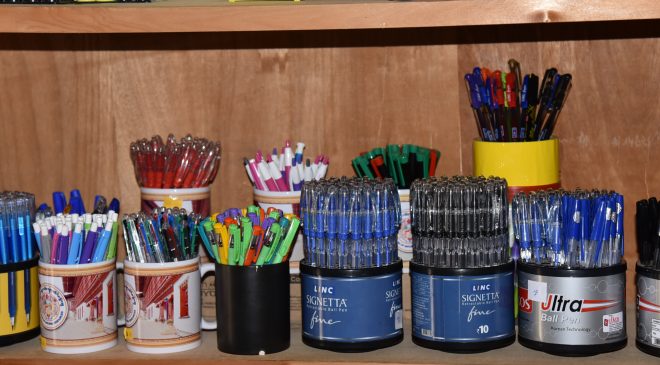 CNR Perfect Stitch
CNR Perfect Stitch gives service to the students by stitching all kinds of clothes. It is managed by two students and the clothes are stitched by a professional who has experience in tailoring for the last 5 years.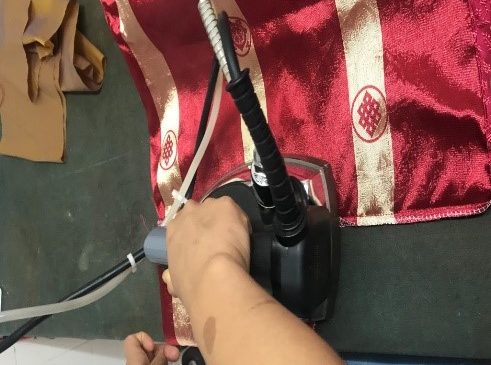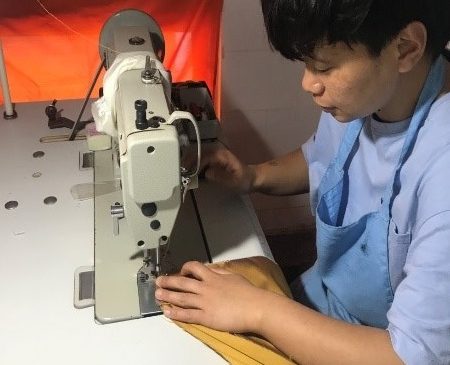 Operational time
After class
During off day: 9 am to 8 pm
Contact
CNR Printing Services
CNR Printing Service is a small-scale business officially launched on 31st June 2021 in the upper hostel campus at the girl's hostel so that the students can avail of the services at ease. Our business is mainly targeted at upper hostel students, to provide black and white printing services and to allow them swift and efficient assistance anytime. Additionally, we also provide weighing machine services for the students who want to measure their weights.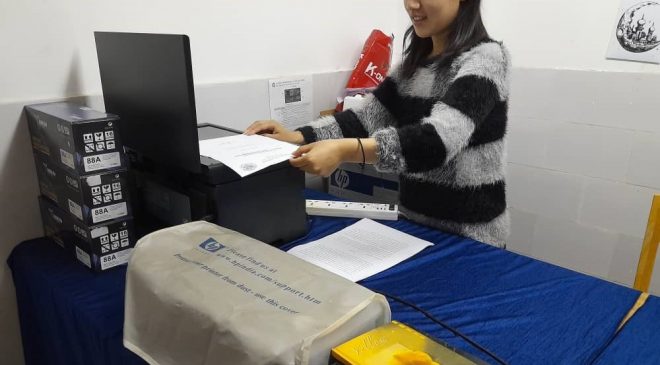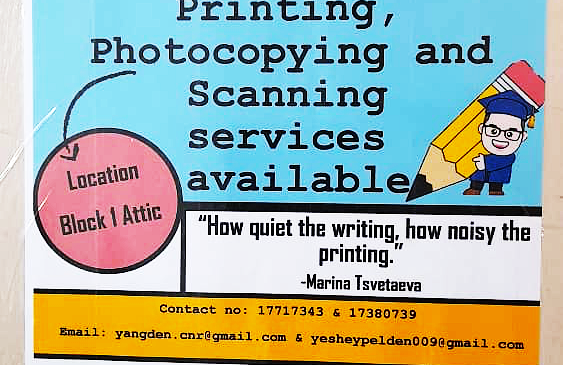 Operational Time: 24 hours
Contact Details:
Clean Wash Laundry Service
CNR campus has established Clean Wash Laundry Service which sets up and operates coin-operated laundromats on the college campus. The facilities that are provided are unique and first of their kind in the country. The clean wash service assures quality, reliability, and most importantly efficiency. With the rapid digitization of our societies, most of the tedious and unskilled chores are done by machinery. These services will help to relieve menial chores and to save our time and energy for the most important things. However, students living on the hostel campus do not have such facilities. Therefore, Clean Wash Service will help students on campus save time and energy. The Clean Wash Service is owned and initiated by young entrepreneur Mr. Sonam Tandin Phurba, who recently graduated from SEGi University, Malaysia with a bachelor's degree in Engineering.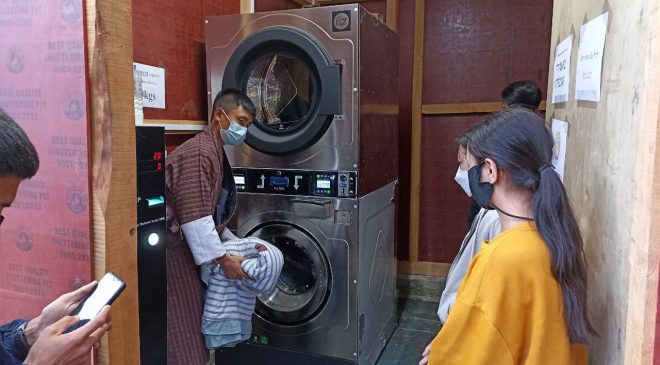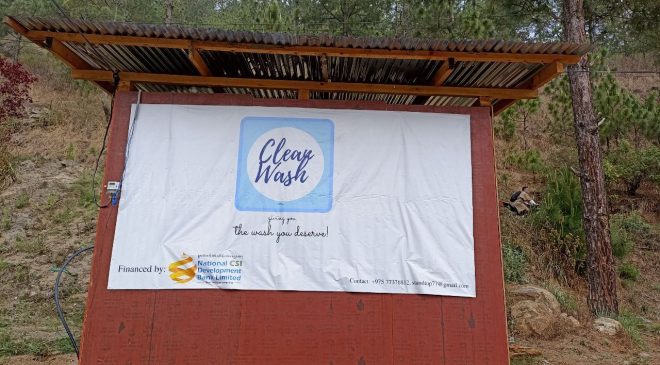 Operation Time: 8:00 AM-8:00 PM
Charge: Nu:100/10kgs